It's All About that
Bass

BATH!

How much can one say about the beauty of a great bathtub??  Let's see…

All too often when siting properties in various destinations, we have noticed that bathtubs are being replaced with showers whenever a property undergoes a renovation.  This is heartbreaking for someone like me who greatly prefers to relax in a tub following a long day of registering attendees, overseeing meals and breaks, organizing events, etc.

Yes, I understand that I am outnumbered when it comes to the choice of a great shower or a relaxing bath while traveling.  However, I am not alone.  One should never underestimate the draw that a great bathtub can have when someone is trying to decide on which hotel or resort to select!

This is why we would like to share some of our absolute favorite tubs from some of our favorite resorts.  Take a moment, sit back and soak up the beauty of these baths…
MEXICO:
UNICO 20°N 87°W is an adult-exclusive paradise that's set on the pristine beaches of Riviera Maya, Mexico. Indulge in gourmet dining, with a variety of cuisines to choose from and receive attentive service as you're also waited on by the pool and on the beach. After a long day of relaxing in the spa, retreat to your balcony and have a soak in your own whirlpool bath. You can even schedule in advance to have your bath drawn and waiting for you when return to your room. https://www.unicohotelrivieramaya.com/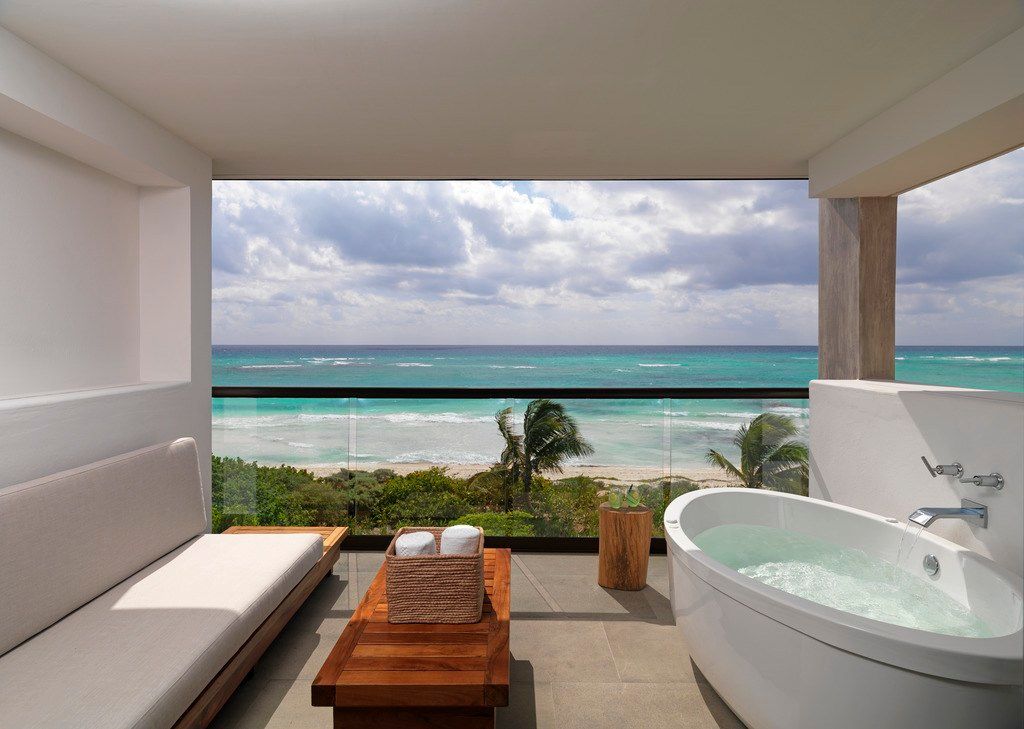 Banyan Tree Mayakoba | Immerse yourself in this haven of tropical luxury, a private beachside enclave featuring an exclusive selection of special services and amenities. The spacious two bedroom villas come complete with a heated pool and bubbling jet pool, promising a stay of relaxing indulgence.  https://www.banyantree.com/en/mexico/mayakoba

Viceroy Riviera Maya | Leave the everyday behind in one of the resort's 41 residential-style private villas, each featuring their own completely private plunge pool, sunbathing deck and outdoor shower. The modern amenities, from native-tree-inspired aromatherapy during turndown service to plush Egyptian cotton linens, are as if from a dream. And check out that TUB!
https://www.viceroyhotelsandresorts.com/riviera-maya/accommodations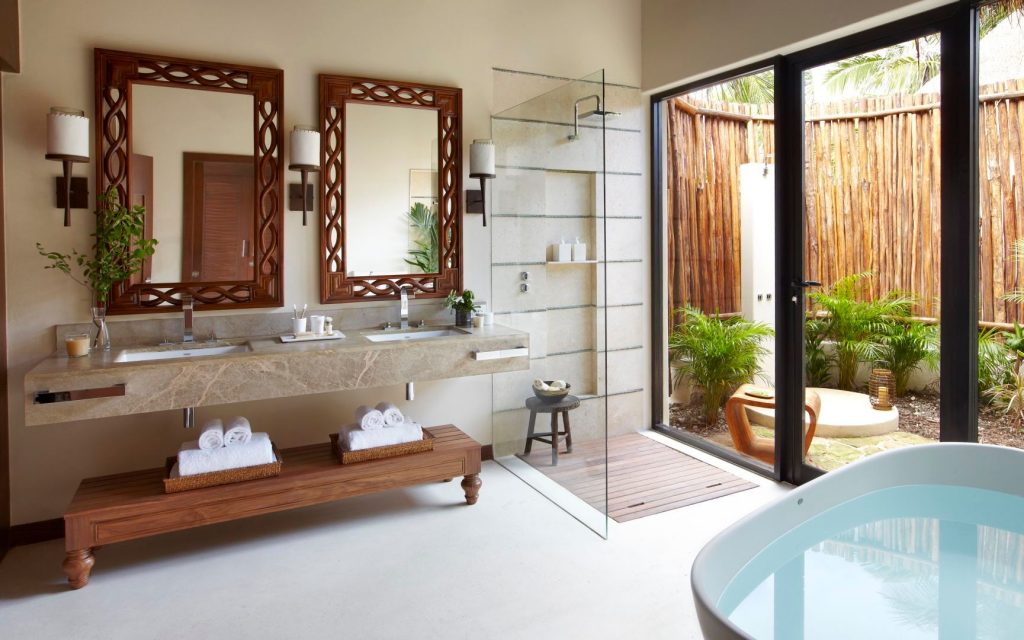 COSTA RICA | Peace Lodge:  Not one tub… But TWO!  Overlooking the majestic Poas Volcano and La Paz River Valley, each 650 square foot room has a king size canopy bed viewing a grand river stone fireplace. The interior design of the room is only surpassed by the view from your balcony.  And what better way to enjoy the view, than from the Jacuzzi tub or swaying in the hammock on the balcony. This bathroom also has an oversized mosaic tiled bathtub and elaborate waterfall shower!